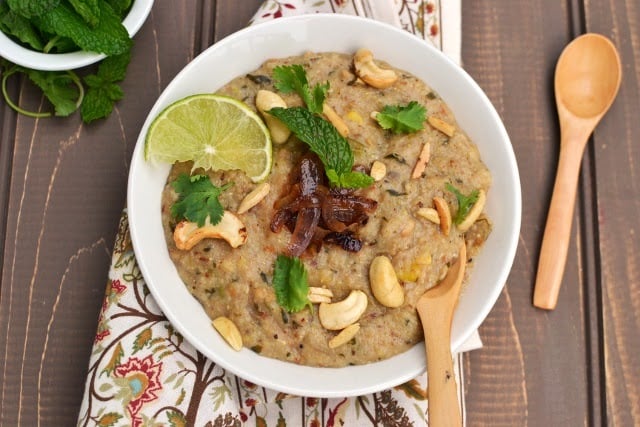 Ramzan is the Islamic holy month of fasting by Muslims worldwide. Although worshipping Allah or God, can be done at any time during the year.Those wishing to be polite to someone who is fasting for Ramadan may greet them with Ramadan Mubarak or Ramadan Kareem. Ramzan is the Islamic holy month of fasting by Muslims worldwide. My friend Ali used to bring delicious food made by his mother and my favourite sweet Sheer kurma ,mughlai dessert of vermicelli pudding made with milk, vermicelli, dried dates and sugar.
During Ramzan , I and Ali used eat street food near Charminar during Iftar. Haleem in Pista house is my all time favourite dish which available only during Ramzan.
Haleem is a stew composed of meat, lentils and pounded wheat made into a thick paste.This dish is slow cooked for seven to eight hours, it's worth waiting.
There are few other cuisines that are to tasted during Ramzan season in Hyderabad . Here are some of the Hyderabadi street delicacies that are a must try to anyone visiting the city of Nizams.
1. Hyderabadi Biriyani
2.Boti Kebab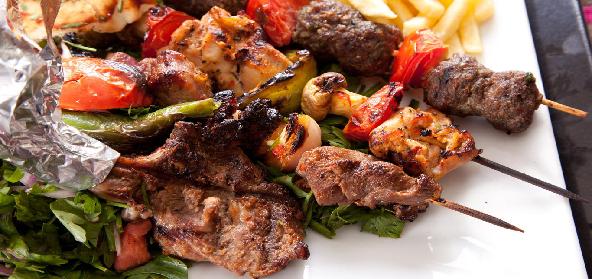 3.Qubani Ka Meetha
4.Double ka Meetha
Ramadan in Hyderabad is supposed to be one of the most amazing times in the city for a foodie. Apart from fasting and abstinence, one of the reasons of the festivals immense popularity is the delicious food one can indulge in. So here are the five places you can feast in Hyderabad this Ramadan.
1.Pista House , Nampally and Charminar
2.Shah Ghouse Cafe & Restaurant
3.Paradise
4. Charminar Food Stalls
5.Hotel Shadab, Madina Building
Folks, that completes our list of the best places for Ramadan food in Hyderabad.